#BusinessGuide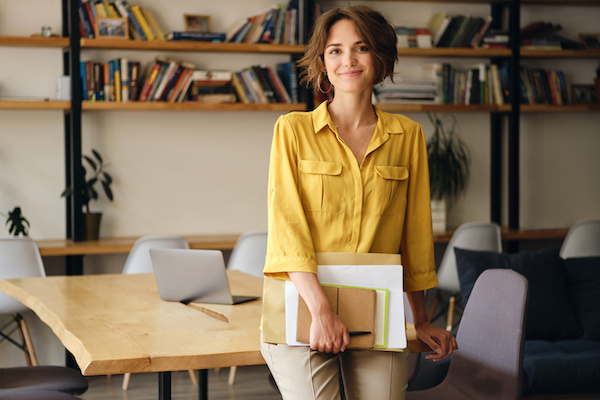 A student visa can actually do a lot for you in the UK. In contrast to what many people think, this visa type is not as restricted as it seems. Apart from being able to study in the country, you will also have other benefits, which is what we are going to discuss in the next sections.
Note that if you don't know how to get a UK visa yet, you should consider walking yourself through the process first. Doing so will let you know if the UK is really for you or you need to look into other immigration options.
1. Study for a Full Course.
The first and probably the most evident thing that you can do with a valid student visa in the UK is the study for a full course. Contrary to usual misconceptions, the visa type at hand is not limited to high school levels. You can also use this to continue your college studies, no matter the course.
The immigration agency will be responsible for deducing how long you can stay based on the course you have chosen. Note that medical courses and others that take about 10 years or so may need to go through another process. Make sure to acquaint yourself with the right one so you won't have to waste time.
2. Stay in the UK for 2 to 5 Years.
A student visa can permit you to stay in the UK for at least 2 years, which is already a long time if you only plan to take short-term courses. Some, however, allow up to 5 years (still extendable). This will be enough to pursue a full course, tour around the city, and take in other gigs on the side.
Nevertheless, the said 2 to 5 years can be used to your advantage. As long as you know your limitations with your visa, you can freely participate in several activities in the country. The period can also be counted as reckonable residence when applying for a resident visa in the long run.
3. Apply for a Graduate Visa.
A Graduate Visa will let you pursue higher studies relevant to your course. These can be a Master's Degree or any other after-course degree. No matter what, you won't be able to apply here without an existing student visa.
Easily said, a student visa will also let you expand your learning experience in the UK, which, if you don't know, has one of the highest qualities of education systems in the world. A full college course can do a lot, but a graduate visa can further increase your skills and exposure. The latter can also be extended and converted into a working visa after completion.
4. Get Employed as a Student Union Sabbatical Officer.
A Student Union Sabbatical Officer is one of the most important positions for immigrants and international students. This is a paid job usually held in the same university you applied for. It will revolve around detecting, monitoring, and managing current scholastic issues. IT can also be considered as a part of a school committee.
Note, though, that you can't apply here without a student visa. You need one for your application to be considered. It's a good position to apply for if you need extra funds to support your necessities in the country.
5. Work Part-Time Jobs for Support.
Lastly, you can also work part-time jobs with a student visa. This will be enough if you just want to have additional funds for your needs and wants. This can also help you in paying for accommodation and other school needs. Some students say that one or two part-time jobs can also help you survive in the costly living in the UK.
Note, though, that you can't apply for a full-time position. Doing so can lead to legal issues with your visa and passport. Your studies may also be affected if someone reports you to the school head.
Summary.
As you can see, a student visa will let you study, work (with restrictions), and tour around the UK without anything to worry about. If you stay long enough, this can also be the key to getting your official immigrant visa. This will let you stay in the UK permanently and enjoy its residential benefits like access to public funds and likes.
Of course, since a student visa can get a little complex, especially in terms of legal matters, you should consider availing of legal assistance for UK visa. This applies no matter the visa type you're applying for. In this way, you will have a clearer overview of the process that you're getting into. You can also expect to not have any legal issues in the long run.
via https://www.AiUpNow.com
November 25, 2021 at 09:47AM by admin, Khareem Sudlow