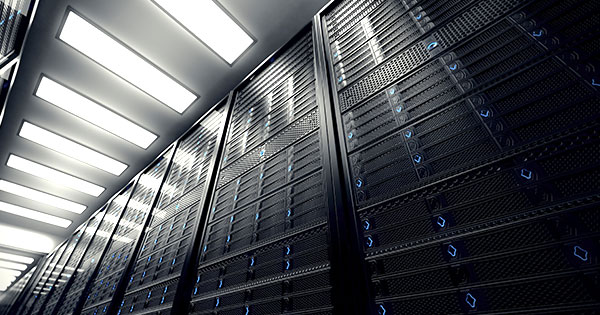 Technology plays a significant role in virtually all small business today; as such, it plays an equally significant role in marketing. Think about how marketing currently operates as opposed to when common strategies were making cold calls or going door-to-door to make sales. What's most important now is your business' website, advertising or answering clients via email, online stores, virtual ads, social media, and so on. To thrive in the modern market, you need the world wide web and technology to make you as successful as possible.
Fortunately, having a reliable IT support team like EC-MSP at your side can help your business – and its marketing efforts – succeed. If your internet isn't working, how can you achieve any of these online marketing tasks? If your network isn't secure, how can you ensure your information isn't at risk? IT experts make certain these basic tech needs are attended to, but they can also propel your business forward with new strategies aided by current technology.
Provides Advanced Security.
Security should be a top priority for your business, and you should know it plays heavily into marketing. You need to be sure that you can confidently promote your business as safe and trustworthy to both your customers and potential future customers. By staying on top of security, you can gain the right reputation that will make others believe in you and want to buy your products or services. It's an unfortunate fact that an increase in cybercrime leads to the demise of small businesses.
Think of all the effort you'd need to spend on marketing to undo the negative impact of a data breach. Fortunately, you don't have to be one of those businesses that gets taken under by such crimes. The chief issue is most small businesses believe they aren't under threat as much as big businesses, and so they become easy targets. On the other hand, taking security seriously will lead to business growth.
IT support companies know how vital security needs are to your business and will handle them accordingly. They'll be able to detect potential threats before they happen and significantly mitigate your company's risk. They'll put the right tools in place – like your firewall – and will ensure your network is as secure as possible. Additionally, they'll help you put in place a disaster recovery plan, just to be sure you're prepared for any worst-case scenarios. Regular health checks will be performed to ensure everything is operating with as little risk as possible.
Boosts Efficiency of Your Staff.
The staff who run the inner workings of your company are most likely not technology experts. That means that when they run into any tech-related issues, their work will be halted for an unknown period and with a range of consequences. At the very minimum, it will disrupt their workflow and make them feel stressed and irritated. However, with an IT support team on call to solve their tech problems immediately, they won't need to take this stress on. Instead, issues will be resolved quickly and without wasting any effort. With such help readily available, your team can more adequately focus on their jobs and marketing tasks at hand. With a great IT support company, your employees have the chance to be the best they can be at their jobs.
Use Better Tools.
Not only will your team be able to work more efficiently with the assistance of an outsourced IT team, but they'll be able to work more effectively with access to the right tools. Your IT professionals are absolute experts and can often work as consultants to other businesses in your field. Since they make a career out of it, they'll stay on top of the latest news and methods to improve your business and its practices. If your competitors have the newest technology to enhance their marketing strategy, you should, too! For example, different types of software allow for predictive analytics to target ads towards new consumers, or to offer the right suggestion to remaining ones. This kind of technology supersedes what one worker can do, but by utilizing the technology as a tool, your worker can manage their marketing strategies more efficiently.
Improves Productivity of Your Team.
Your marketing team will be able to collaborate more effectively with the right technology and the right people to help them. For instance, ensuring a strong and secure internet connection is vital to almost any work. There's nothing more frustrating than trying to have a video conference call and being constantly interrupted by a poor connection. It's also unprofessional when dealing with other partnering companies or with clients.
There are many other ways your IT team can step in to make your marketing team stronger as a whole. For example, they may transition your business to the Cloud, or discover better cloud solutions for you. This can really enhance collaboration on projects, that employees can work on in real-time, even while in separate locations. With extra tools available to encourage collaboration, you may incorporate more input from others, like your sales team, to make your marketing team better.
Marketing Is Tech, Tech Is Marketing.
To put it mildly, without technology there is no marketing today. Consumers rely on both to get where they're going, suggest where they want to go, what they want to buy, or even what they want to eat for dinner. An IT support team will allow you to operate within the tech world at optimal efficiency, minimize security threats, and even offer ways of enhancing your marketing methods with the newest tech trends. With this 'digital must' needed, you must have the digital help – outsourced IT support – to go along with it.

The post How IT Support Can Boost Your Marketing Efforts appeared first on Young Upstarts.
via https://www.AiUpNow.com/ by admin, Khareem Sudlow