#BusinessGuide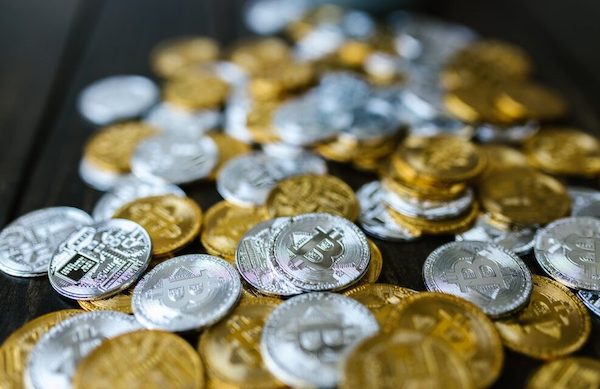 Cryptocurrency is growing increasingly popular. As a business owner, you may be wondering whether you should start accepting digital currency as a form of payment. Here's what you should know about this type of money.
This digital currency is made using blockchain technology. It's mined by a vast number of computers using complicated algorithms to create it. Cryptocurrency is nearly impossible to forge. Although its price can be volatile, it generally increases in value and is traded on exchanges that convert it from OKX BTC to USDT price.
The Different Cryptocurrencies Out There
The two most popular cryptocurrencies are Bitcoin and Ethereum. Litecoin and Ripple are also favored choices. Bitcoin has become so accepted that the country of El Salvador has opted to use it as legal tender. The digital currency has become increasingly popular with businesses, and some major cities even have Bitcoin ATMs.
There is also a wide range of crypto wallets now available, including Apple Pay and Google Pay. Even PayPal is now allowing you to store crypto. Online digital wallets are safe ways you can keep your digital currency.
How Cryptocurrency Can Help Your Business
As cryptocurrency grows in popularity, it will be increasingly circulated. Accepting digital money will help your business in many ways.
1. More People Are Using Cryptocurrency.
The more payment options your business can provide, the more sales you'll have. Smart business owners have known this for years and have offered credit card payments in addition to taking cash. Accepting cryptocurrency is another way to increase business.
About 1 in 10 people in the world use this digital currency. Many investors turn to this type of currency after investing in real estate as well as bonds and mutual funds. Cryptocurrency is easy to buy and sell. As a business owner, you'll increase your business if you accept it.
2. Accepting Cryptocurrency Slashes Merchant Fees.
When you accept digital currency, you don't need to deal with intermediaries such as a credit card company. You also won't have to pay merchant fees. While there are fees involved with cryptocurrency, they're typically less than 1 percent Credit card merchant fees are usually 4 percent.
3. Customer Convenience Means Increased Sales.
Customers who use cryptocurrency appreciate the convenience of being able to pay with digital coins. They're more likely to buy from you, meaning you'll see increased business.
4. Your Business Will See Fewer Losses From Fraud.
Thieves love to steal credit card data and then use it to make fraudulent purchases. Digital currency is like cash. It's virtually impossible to forge. When customers make purchases using cryptocurrency, the money goes into your account and doesn't come out again unless you say so.
5. Crypto Payments Are Faster.
Unlike other types of transactions, crypto payments are faster. As soon as a customer makes a purchase, the money is in your account within seconds.
Once you create a cryptocurrency wallet, you'll find accepting these types of payments easy and fast. You'll understand why this type of currency is becoming so popular.
via https://www.AiUpNow.com
August 4, 2022 at 08:45PM by admin, Khareem Sudlow